Details

H2pro Vivace 1" Plate Styling Iron


Top Rated by our Customers!

As one of the most advanced styling irons, the H2pro Vivace features an array of great elements that make the styling process efficient, swift and enjoyable. This styling iron has self adjusting plates that can additionally help you create straight results, curls or flips depending on your mood. No snagging is involved thanks to the smooth ceramic tourmaline surfaces, plus you can style in a completely bacteria-free environment due to the Nano Technology included in this styling iron. Heat is retained in these plates for an efficient process and you can choose from a range of temperatures that start at 140 degrees F and reach up to 450 degrees F.

H2pro Vivace Features:

Adjustable Heat Control: 140-450° F
Plate Material: Ceramic, Tourmaline
Plate Material: Ceramic, Tourmaline
Nano Technology removes chemicals & bacteria
Damp to Dry Styling -Safe on Damp Hair
1-inch Plate Size
Automatic Heat Recovery: Quickly recovers heat to plates
Multi Functional Hair Styling Iron: Straightens, Curls, Flips, for hair styles
Swivel power cord: will never tangle
1-Year manufacturers warranty

HEAT:
Don't settle for inferior heating irons. The h2pro Vivace 1" works great on ALL TYPES OF HAIR TEXTURES and hair styles. With a variable temperature control of 140F-450F, the h2pro Vivace can be use to achieve any hair style on any hair type. The advanced heater will heat up in a matter of seconds, so there is minimal heat loss during styling. The heat consistency will shorten your styling time!
H2pro 180F-450F SUPERIOR HEAT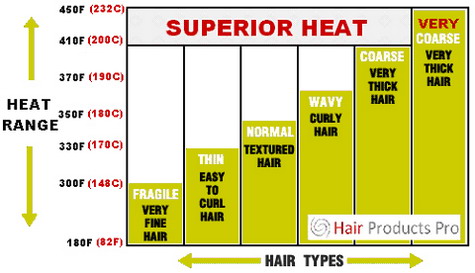 EASY TO USE :
The h2pro Vivace has 1-inch ceramic tourmaline plates with beveled edges for a Smooth Gliding experience. The self-adjusting plates float to provide an even & consistent heat transfer to the hair, while not pulling or snagging the hair.

Smooth Gliding while Styling – Beveled plates allow for Smooth Glides over hair.
Self-Adjusting Plates- Floating plates provide even contact on the hair allowing for better heat transfer while not pulling or snagging the hair.


Nano-Hi-Tech is a trade mark technology used by h2pro to achieve smooth and sleek hair. The h2pro Vivace 1" Styling Iron incorporates an advanced combination of Nano technologies. Nano Hi-TechTM promotes frizz-free healthy hair by breaking down contaminants that cling to the hair. The results achieved with the h2pro Vivace are immediate. The hair is renewed repaired and revitalized for a softer, smoother, shinier finish.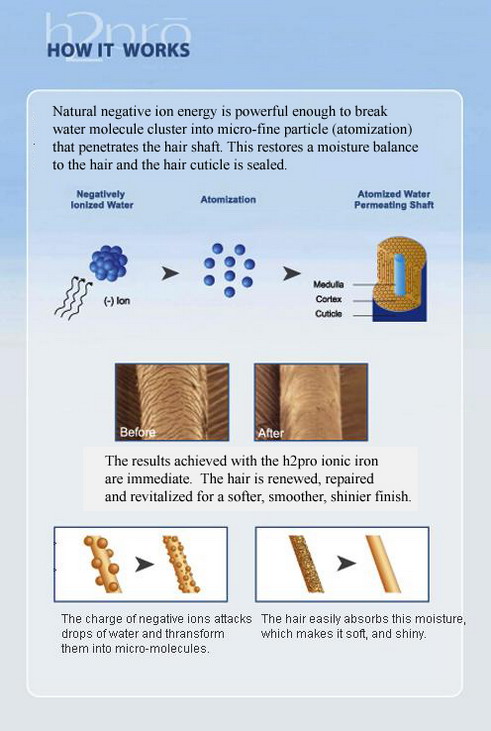 Reviews
Customer Reviews
Write Your Own Review